Acupuncture is a traditional Chinese medicine practice that involves the insertion of thin needles into specific points on the body.
Acupuncture, a traditional Chinese medicine practice is renowned for its diverse benefits, ranging from pain relief and stress reduction
to promoting overall well-being.
Acupuncture is based on the principles of traditional Chinese medicine (TCM), which views the body as an interconnected system of energy pathways called meridians
Conditions we often see in our clinic that acupuncture can treat. 
Stop or eliminate painful conditions such as headaches, knee pain, foot pain, abdominal pain & Sciatica
Treats constipation, diarrhea, bloating, indigestion, acid reflux, and nausea
Regulate your menstrual cycle leading to regular periods, no cramping or pain & PMS symptoms
Sleep longer and deeper with Acupuncture & Chinese Herbs
Low Energy & Chronic Fatigue
Increase your energy and digest food better for increased vitality.
Feel emotionally better and more grounded with less mood swings.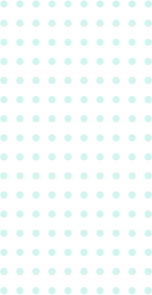 More powerful when combined
Acupuncture can seamlessly integrate into a holistic treatment plan alongside other modalities such as Chinese Herbal Medicine and nutritional counseling, forming a comprehensive approach to health and well-being
we're here to all your questions
The required number of treatments depends on many factors including how acute or chronic the condition is, your constitution, age, sex and the condition itself.  It can take as little as one treatment, but most require a course of treatments to see results.  You should plan to give it at least 5-10 treatments to see progress.  
No, Chinese Medicine & Acupuncture are not covered by OHIP, but many third party insurance plans do cover our services.  You need to check with your plan policy to ensure you are covered and for how much.  
To determine the best course of treatment, we need to figure out your health issues and determine a diagnosis based on Traditional Chinese Medicine Theory.  This requires a lot of questions and looking at your tongue and taking your pulse.  We use this information to determine why you are experiencing health related symptoms and use it to determine the treatment plan. 
Ready to Start Your Journey to Healthier Living?
Contact our clinic today to book your consultation. Our experienced practitioners are ready to create a personalized treatment plan to manage your health conditions and improve your quality of life.